Scores
Thanks to all of our secret scribes who have sent in match reports for the weekends games. Summarised results are below
Seniors || Canterbury 21.21.147 – Aquinas 12.6.78
Reserves || Canterbury 8.10.58 – Aquinas 6.15.51
Women || Aquinas 3.1.19 – Old Melburnians 10.9.69
U19s || Aquinas 15.15.105 – Peninsula 9.13.67
Seniors Match Report
Unfortunately our regular scribe was unavailable this week. Stay tuned for next week.
Reserves Match Report
Unfortunately our regular scribe was unavailable this week. Stay tuned for next week.
Women's Match Report
It was a cold morning at Bloods Stadium as the Women took on the Old Melburnians, following the Under 19s match.
Pink socks and ribbons in our hair, this week we were celebrating and remembering the strong women in our lives and those affected by Breast Cancer.
The Aquinas women got off to a great start, on the board early in the first few minutes.
The OMs, shivering in their boots woke up and put on a show. Good structure and strong hands, proved to be difficult for the home side to get around.
We attacked the ball hard at clearances and continued to apply the tackles and pressure we had just worked on at training that week.
In the best were Kate Oloughlin, Karli "Knuckles" Korbay who continued their strong forces assisting with clearances. Hot Feet Molly Sheehan, Steph Barnes and Catie Flanagan all snagged one goal each, as the Bloods saw glimpses of some great plays.
Erin Campbell and Monique Elliot both with terrific goal assists on those occasions.
Unfortunately The OMs got a run on us, and we were chasing for the game.
Even after our biggest loss yet, the mood in the club rooms post game was promising. You could look around and see our supporters, supporting a great cause and great club. As the OMs joined us for coffee and cake… the comment floated around, " we are real winners today".
Let's hope the girls pull together this week for a fierce game against our practice match rival Whitefriars.
U19's Match Report
The Unders welcomed top team Peninsula Pirates to Bloods Stadium on Saturday and it was the Pirates who opened the scoring with a 6 pointer to the school end.
The Bloods quickly realised the Pirates were determined to go backwards at every opportunity so an increase in pressure from the home side saw the Wiz run the length of the 50, strolling into an open goal.
From then on the Bloods dominated the game as we took complete control with our hardball gets a highlight, the margin around 6 goals at 3/4 time.
The Pirates staged a mini fightback in the last to get within 20pts before 3 goals in 5 minutes saw the Bloods finish them off in style.
Goalkickers Mantel 4, Wiz 3 and Baxter 2 .
Best players O'Brien, Noyes, Dodd, Toole, Williams and Chompers.
E&S Women's Player of the Week
Congratulations to this week's E&S Women's Player of the Week Ella Furniss.
Having roamed around the back line for much of the season, Ella started to show what she can do last week against Williamstown CYMS.
Against Old Melburnians at home on Saturday Ella was thrown into the deep end at full back and handled herself with aplomb.
Ella repeatedly won the one on one contests and provided drive and attack out of the last line of defence.
Well done Ella.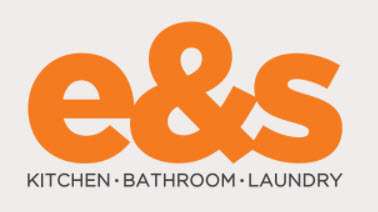 Functions
A reminder of our Past Players Day on this Saturday 19th May. This luncheon will be held in the O'Driscoll Room as per previous years and will celebrating the 10 year anniversary of the 2008 U19 Premiership. All past players are invited to attend for what is always a fantastic day.
Our hugely popular $5000 Reverse Raffle is also happening again this year. Lock in June 16th to your calendars for what will be a massive night. Hopefully this year a premiership player doesn't win it again and use the money to retire from football and move to London. Looking at you Guthrie.
We've also locked in the date for our mid season ball which will be held on Saturday July 14th at the Eureka Hotel in Richmond. Tickets will be on sale shortly so stay tuned.
Round 6
This weeks games as follows
Seniors || Glen Eira || 2:00pm at Aquinas College
Reserves || Glen Eira || 11:40am at Aquinas College
Women's || Whitefriars || 9:20am at Whitefriars College
U19s || Old Paradians || 9:20am at Aquinas College
Sponsors
Thanks to all of our sponsors who give so generously to our great club