It is with great pleasure that the Aquinas OCFC would like to announce the coaching appointments for season 2019.
There are no changes for the men's teams with Ash Naulty once again leading the charge for the Senior side, he will be assisted by Jarrod Fisher. The Reserves will again have Haydn Judge at the helm, ably assisted by Paul Marsh. The U19's, fresh off a premiership will be led by Craig Glennie for the fourth consecutive year.
After an extensive due diligence process we are proud to announce the appointment of Jacob Kogelman and Andy La Marca as co-coaches of our Women's team. Their coaching team will be completed by Michael O'Halloran and Jack McDonald in assistant roles.
On the appointment of all roles Club President Terry McEvoy said "we as a club are excited to bed down all coaching roles well in advance of the preseason, it gives us a good base to launch our 2019 campaign. With three premierships in the past two years we have a strong base, huge playing numbers and no excuses not to continue our success over the coming years. Everybody involved at the club is striving for the same thing"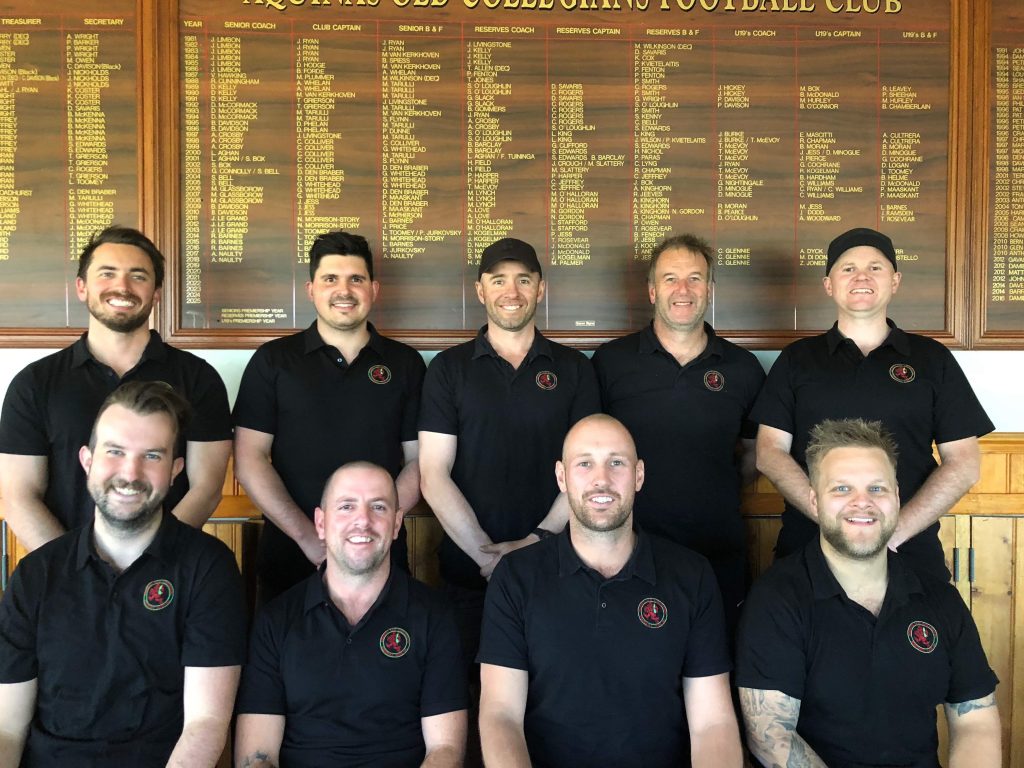 Winning the premiership double in 2017, 2018 was a year of consolidation for the Senior men's sides. Coming up from Division 4, it was a slow start for the Seniors as they struggled with injuries and absences. Despite a myriad of challenges they managed to cement a finals berth and look to 2019 with anticipation. The Reserves also managed a 2nd placed finish which was a tremendous result after also coming up a grade. The most pleasing aspect of the season was the integration of 2017 U19 players into the Senior group, the stand outs being Anthony Mattioli and James Wright who finished 1st and 3rd in the Senior B&F respectively.
It's already been a big off season with several recruits on board as well as a number of favourite sons returning to the club after a year or more away from the club. On top of this we have 12 of our U19 premiership winning side graduating to our senior squad.
Senior Coach Ash Naulty said "our exciting recruits fall right in line with our club values and we have been adamant in looking for players who can add to our strengths whilst giving our young group valuable experience from higher levels of football."
Looking to the future he added "we have left no stone unturned in the past few seasons to develop our youth and with successful U19s it gives us a super platform for a long term drive…….we can't wait to get stuck into 2019 to further develop our group and the excitement is real, the support is real, the vision is real."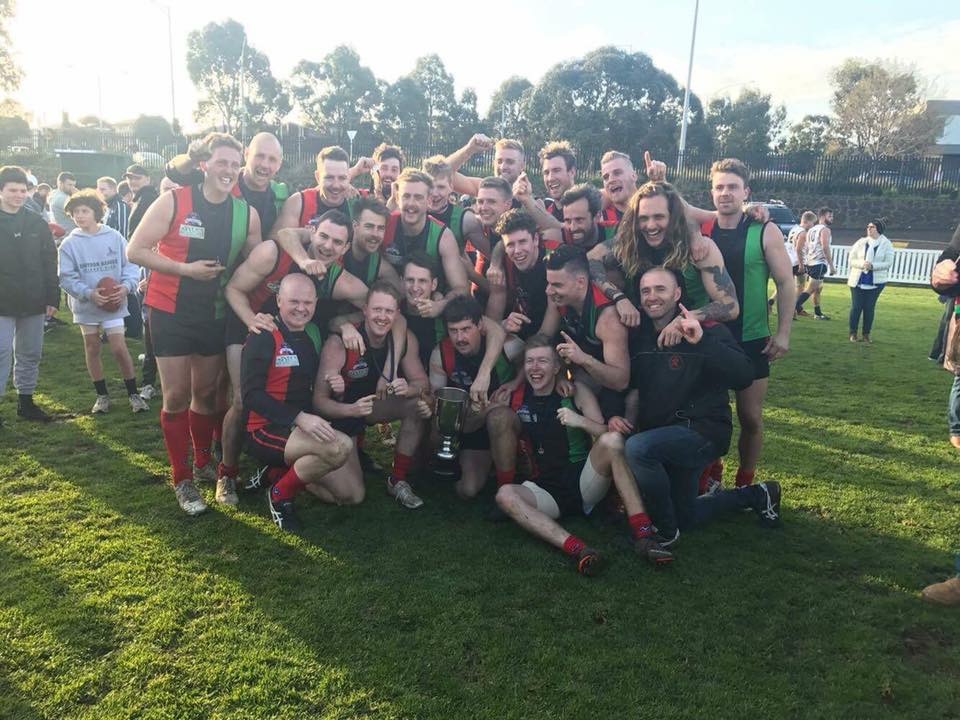 The inaugural Women's season was a phenomenal achievement for the club as we welcomed 38 players and countless supporters to the Bloods family. The enthusiasm, determination and laughs that the women brought to the club was a breath of fresh air and they quickly became a part of the furniture as if they'd been there all their lives.
Co-coach Jacob Kogelman spoke on behalf of the women's coaching team "we are excited to take on this opportunity. The enthusiasm and contribution that the women have brought to the club is amazing and something we want to be a part of. We are looking forward to watching the enjoyment and development continue this coming season"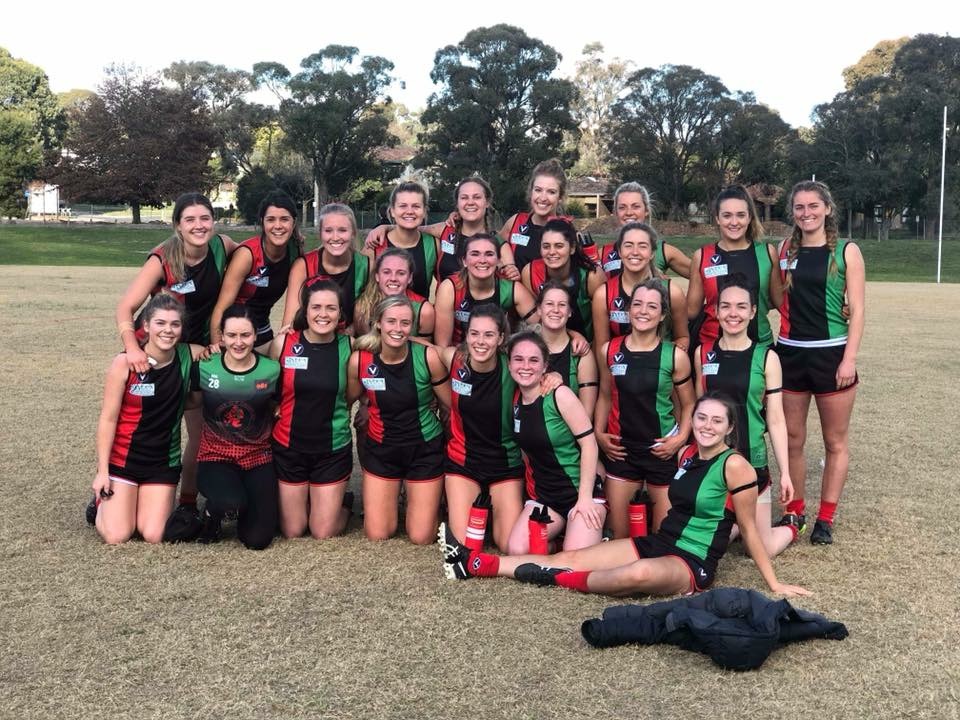 After a premiership in 2018 the U19s will step up a division for the first time since 2009. Coach Craig Glennie had this to say "with 13 players returning from the premiership side and a host of strong recruits we are well placed for season 2019. We are stepping up a division but with a strong core of returning players mixed with the new talent, we think we can be a genuine threat"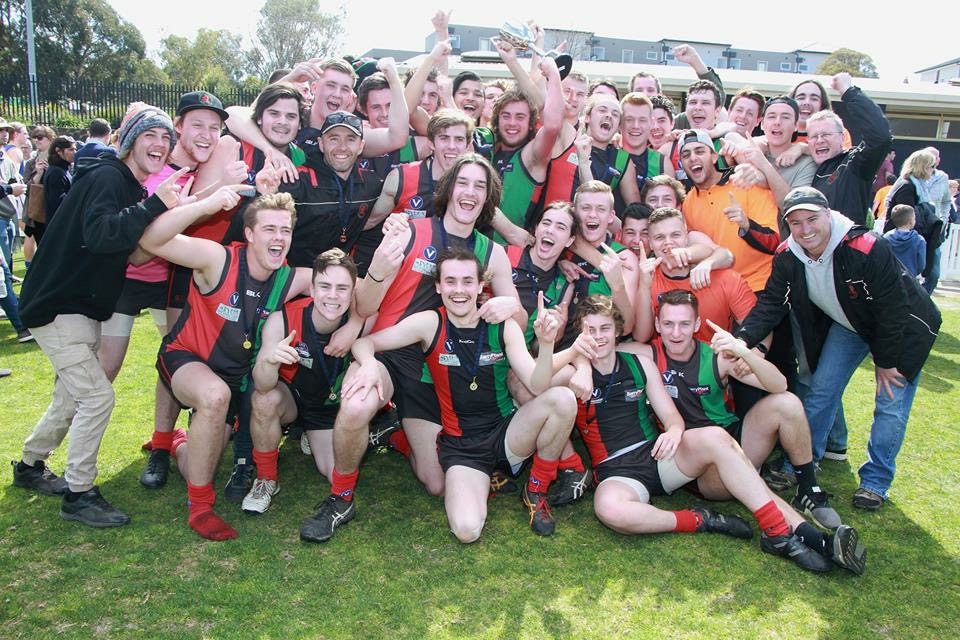 These are exciting times at The Bloods and we can't wait to see what the club as a collective can achieve in 2019 and beyond. With 164 players pulling on the red, black and green last season we are easily one of the biggest senior clubs in the area. We are always welcoming of new players and if you're keen to have a kick and really enjoy your footy, whilst also enjoying on field success then Bloods Stadium is the place for you.
Go Bloods